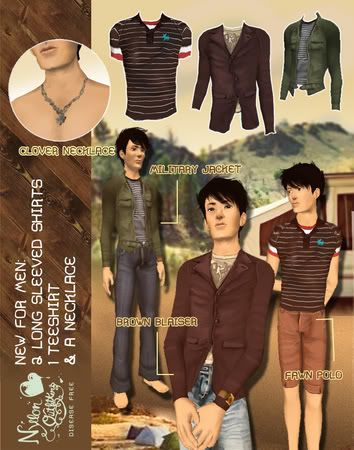 First up is my new shirts for guys. This is the first time i've made a necklace specifically for guy avatars, mainly because the shirts i make for are on the jacket layer. Thats usually where i put the necklaces. We'll see how it works out, if people like them i'll make more.
I really love the brown blaiser, its my favorite of the 4. Its classy but modern enough that you can wear it with jeans.
By the way if you cant tell what the background in this ad is, its a camping caravan. Both of the ads i made, for the girls and guys stuff, have a camping sorta theme.